Director: Dr. Vittorio Cacciafesta – Milan, Italy
Aims of the course:
To describe the various clinical techniques of fixed labial and lingual orthodontic therapy, evaluating the advantages and disadvantages of conventional and new generation of self-ligating systems used in combination with TADs.
To illustrate the actual archwire sequences in the different malocclusions, providing therapeutical concepts and clinical tips for each clinical situation, especially in the management of anchorage control and extraction cases.
To show how orthodontics has changed its mechanics since the introduction of cortical anchorage and TADs.
To learn and try onto typodonts where it is safe to insert miniscrews and how to fabricate the anchorage for various clinical situations (videos and hands-on).
Several exercises will be conducted onto typodonts.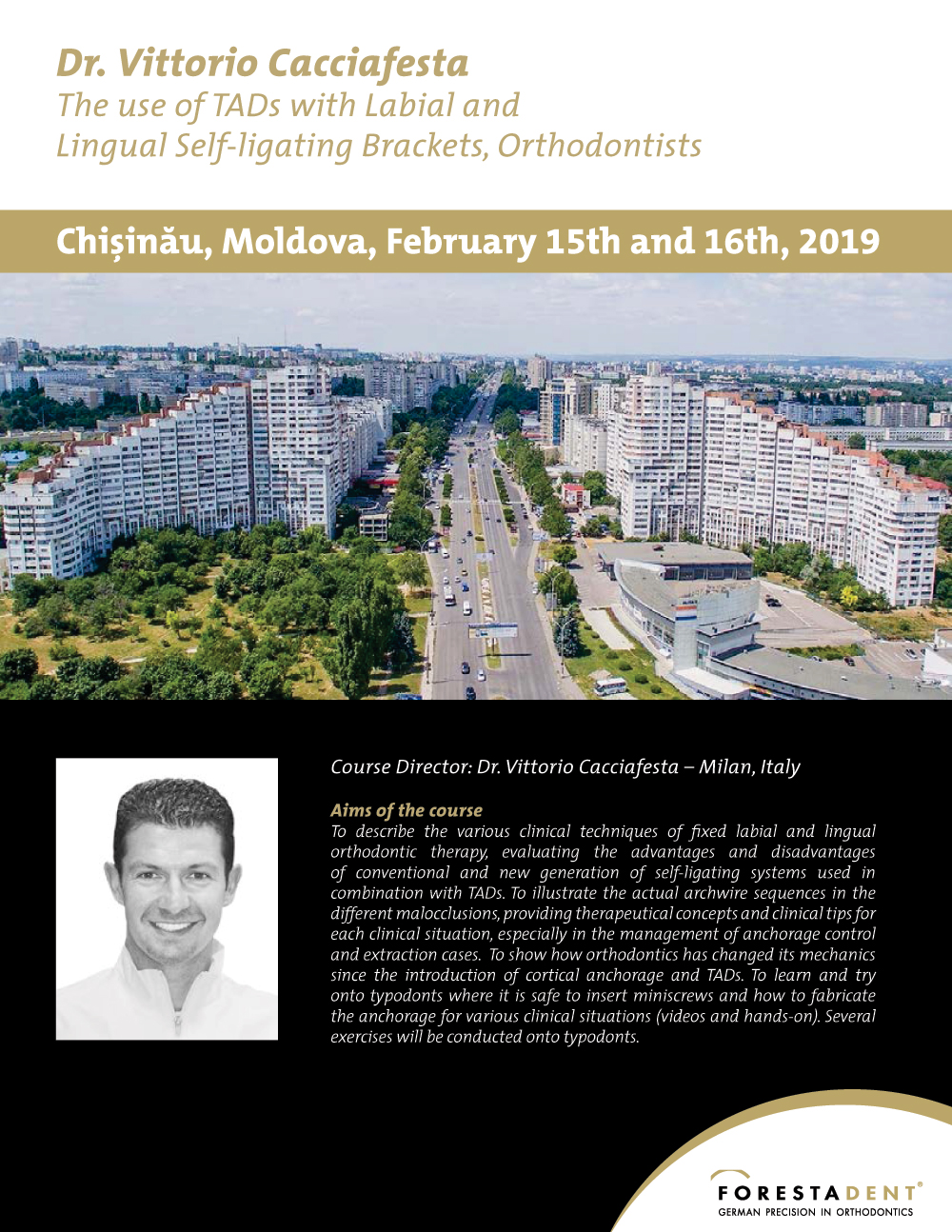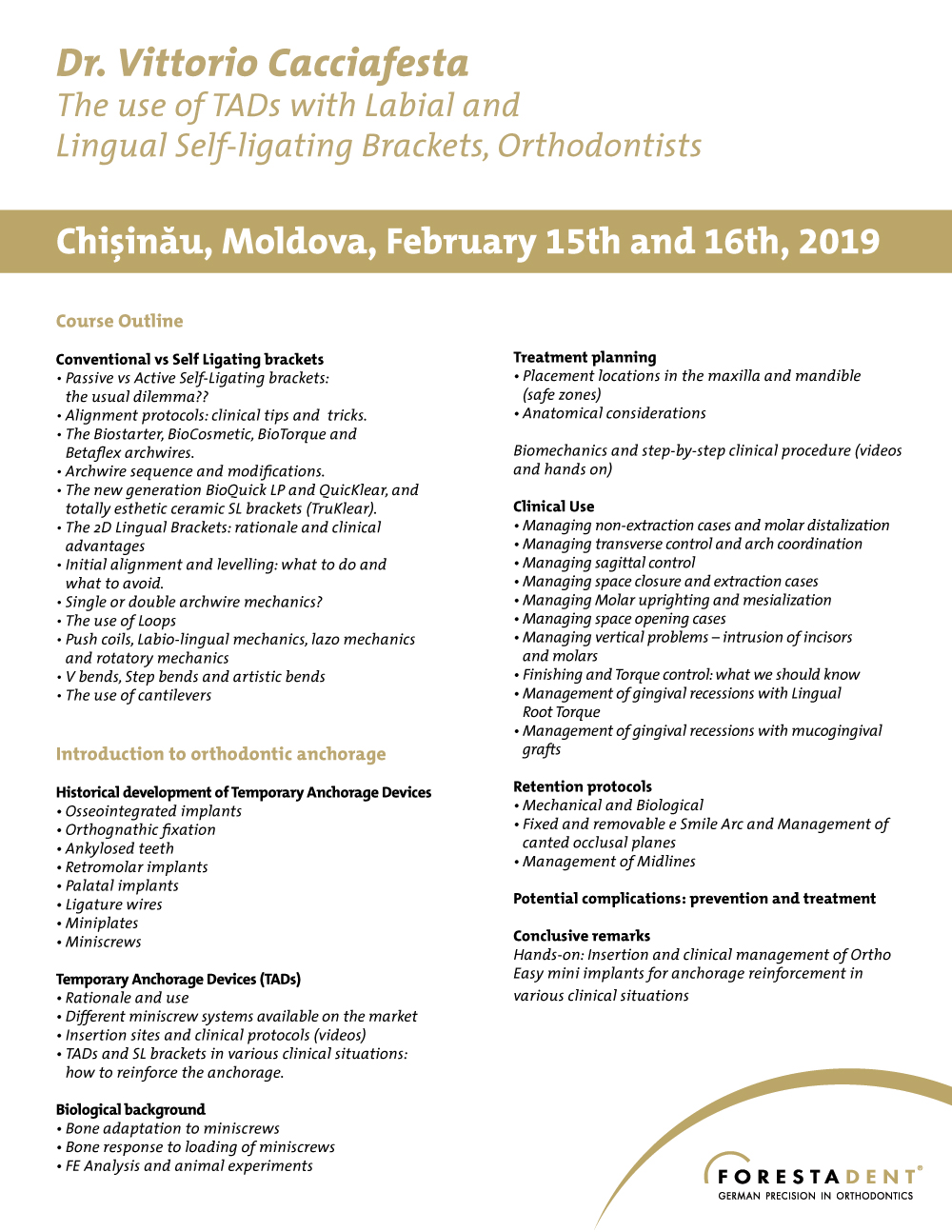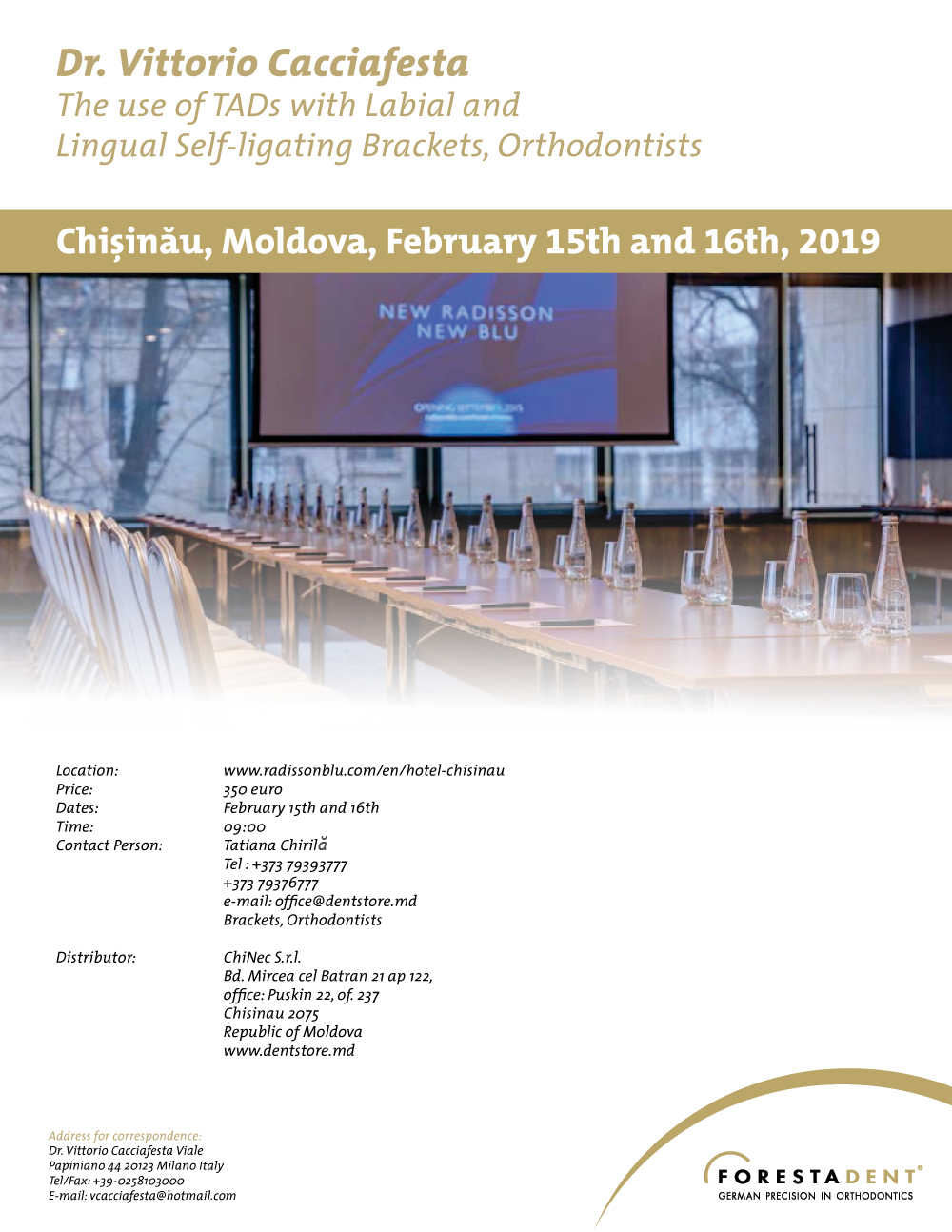 In order to download or view the pdf file, please click on the following link:
Use-of-TADs-with-Labial-and-Lingual-Self-ligating-Brackets.pdf