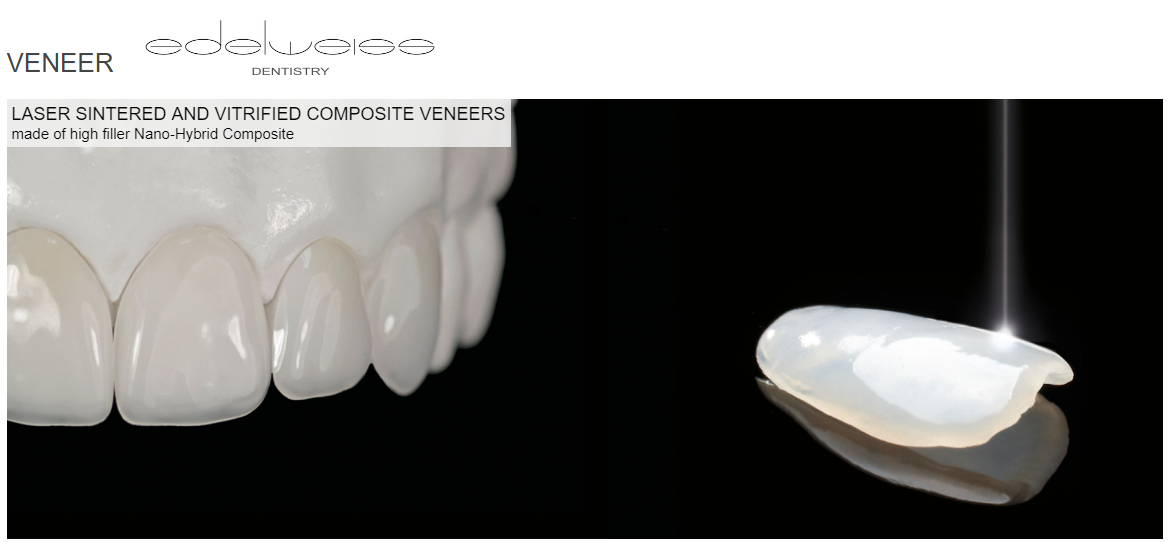 DIRECT VENEERs from edelweiss is state of the art for modern and minimally invasive esthetic dentistry. For the first time in the history of dental, it is now possible to work with prefabricated veneers made from nano-hybrid composite using modern laser technology. Never before has it been feasible to directly create the natural shape and youthful luminance of a tooth, so easily and perfectly in only one appointment. Its versatile area of application together with its time and cost saving procedure make edelweiss DIRECT VENEERs a sound investment in the future with the best interest of the patient in mind. Convince yourself.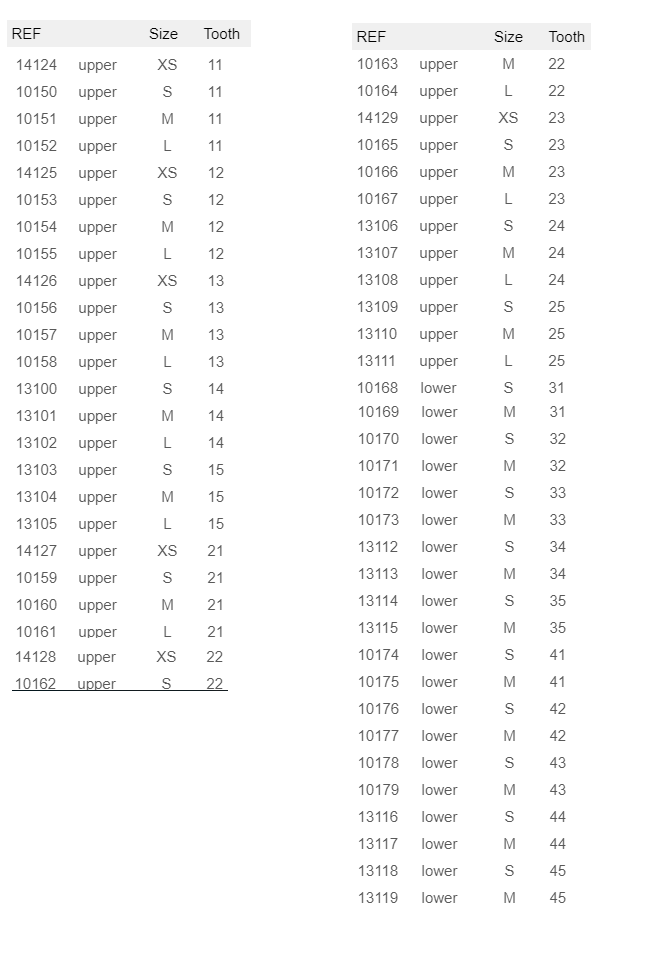 INDICATIONS
Tooth discolorations
Anterior and posterior restorations
Anatomical deformities
Diastema
Erosion
Attrition
Crown Facings
Lifting the vertical dimension (CMD)
Semi- direct and indirect restorations
ADVANTAGES
One appointment
Minimal invasive
Natural look
Long lasting
Biocompatible
Economical
SIZES
ONE SIZE FOR ALL

Based on a study of all shapes and size variations of natural tooth anatomy, prefabricated and contourable universal VENEER shapes for the upper and lower arch were developed in the following range of sizes (20 lower S/M 10 each – 30 upper S/M/L 10 each - 6 upper XS)

THE CHOICE

The choice of the tooth shape is performed with the available Sizing Guide (edelweiss VENEER Sizing Guide).The Sizing Guide is positioned over the teeth to be restored, in which the visible profile allows for proper selection of the best fitting edelweiss VENEER. Adjustments can be illustrated directly on the template.

CLINICAL CASE

VIDEO